Everyone strives for flawless, glowing skin. Skincare involves ongoing maintenance. You must work at it regularly to have clear, radiant skin. You can learn much about skincare dos and don'ts from conventional methods, the internet, your relatives, and friends.
The truth is that many skincare recommendations are ineffective, and some skincare myths may even be harmful. Therefore, Dr. Anju Methil, the founder of Skin & Shape Skin Clinic in Andheri, advises to stop believing the myths about skincare .
Dr Anju Methil, one of the top dermatologists in Andheri, Mumbai, has dispelled top 11 skincare myths for you in this article.
Find out what's true and what isn't by reading on! Let's explore the reality behind popular skincare myths.
Myth #1: Hot water is beneficial for the skin.
No, a hot shower will strip your skin of its natural oils, leaving it dry and itchy. Also, avoid using hot water on your face because your facial skin is more sensitive. If you have been taking hot showers for years and can't stop, wash your face only with lukewarm water.
Myth #2: The higher the Sun Protection Factor (SPF), the higher the protection.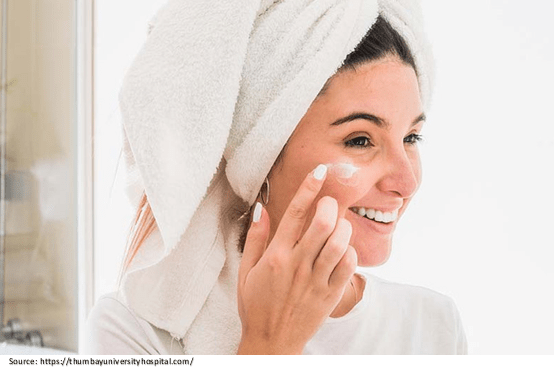 It is a myth that the SPF of a sunscreen reflects how well it can protect users from the sun's harmful rays. Instead, SPF evaluates only a sunscreen's ability to block UVB rays. This is because the UVB rays tan and burn the skin.
If you use sunscreen with an SPF of 30, you can be in the sun 30 times longer without sunburning or tanning your skin.
For Indian skin, SPF 30 to 50 is adequate. Make sure the sunscreen has a broad spectrum and UVA and UVB protection. Therefore, when purchasing a product, look for the term "broad spectrum" or for components like zinc oxide, Mexoryl, avobenzone, etc., which also offer UVA protection. UVA rays cause skin aging.
Myth #3: Facial exercises can lessen wrinkles.
On social media, we frequently see bloggers demonstrating various facial exercises that they claim can smooth out wrinkles. According to Dr Anju Methil, a renowned dermatologist and cosmetologist in Andheri, facial muscles won't make the skin firmer or tighter.
It is best to consult your skin doctor about the fine lines on your face as they have all the necessary tools on-hand to help you achieve smooth, youthful skin based on your skin type and facial features. Facial exercises do have advantages.
But people are led to believe it does more than it actually is. However, your face has tiny, flimsy muscles connected to the skin. Therefore, they function differently from the body muscles you exercise to develop and improve structure and physique. Therefore, overusing facial muscles can result in more wrinkles and fine lines.
Myth #4: Antiaging products can remove wrinkles permanently.
Most wrinkle creams hydrate the skin, temporarily plumping it and improving its appearance. Don't believe the hype, then. However, topical retinoids have a proven track record and reputation for erasing fine lines.
These creams or drops, frequently offered under "Retinol" or "Tretinoin," penetrate the skin and speed up skin cell turnover. Studies have shown them to be somewhat effective in treating acne, minimizing fine lines and wrinkles, and undoing photoaging or sun damage. Some retinoids are available without a prescription. Instead, ask your doctor for a prescription if you need a more potent dose.
Skincare experts also advise a Vitamin C-containing antioxidant cream but warn that it can destabilize quickly. But keep in mind that "nothing works magic."
Myth #5: Having acne is common.
No, acne is not common. However, it is a sign that something is wrong with your body, whether it be oxidative stress from lifestyle choices, internal inflammation, or gut problems.
Acne must therefore be addressed. But if your skin is healthy, you won't have acne, especially if you have painful breakouts, persistent acne, or too many. Except for the occasional bouts of acne, which are fine and normal.
Myth #6: You can look several years younger with lasers.
According to Dr. Anju Methil, many different kinds of lasers are available, and they all have unique functions. Some help with wrinkles, others with sunspots. Some penetrate deeply and trigger collagen.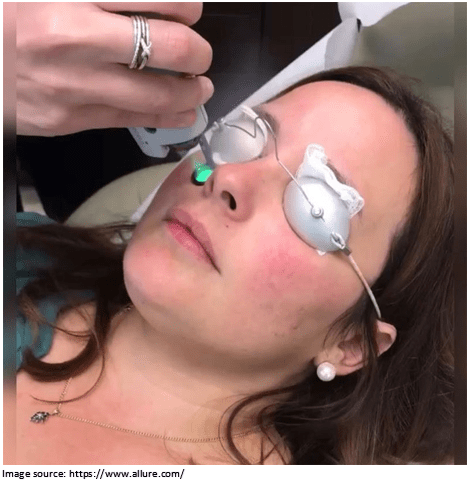 But unfortunately, people believe you can become someone entirely different because it is heavily marketed. She contends that patients still need to be realistic about what they can do, even though lasers are much better now than they were a few years ago and produce better results with fewer side effects.
Myth #7: You should wash your face as often as possible.
Frequent face washing will remove vital natural oils from your skin, leaving it dry and vulnerable to damage. The ideal number of times per day to remove dirt and impurities is two to three.
Myth #8: You can skip the moisturizer if you have oily skin.
Even if your skin is oily, it will get dry if you don't moisturize. Your skin will start to produce more oil as a result. Dehydration can also affect oily skin. A moisturizer that won't clog pores is best for oily skin. The secret lies in selecting the ideal moisturizer.
Myth #9: You can only use sunscreen on sunny days.
Do not assume you are shielded from the sun's harmful rays when you are inside or on a cloudy day. Whether inside or outside, it is imperative to wear sunscreen daily. The UVA and UVB rays are unaffected by clouds.
Myth #10: Men don't need skincare
Men require moisturizers as well. It aids in avoiding skin becoming overly dry, which could result in clogged pores and oily skin. Men's skin ages and changes due to exposure to the same age-related aggressors. Men need skincare, but they have an advantage because they have thicker skin and more oil glands.
Myth #11: Dark skin requires less sun protection.
It is untrue. Dark skin can suffer the same harm from the sun's UV rays. Now that you are informed, we hope you won't follow any skincare trends that lack a solid scientific foundation. It will help if you consult a reputable dermatologist and learn about safe and suitable skincare.