Acne Treatment for Adults in Andheri, Mumbai
Generally, people assume that acne breakouts occur during puberty, and as you grow older, they go away.
Unfortunately, acne can affect adults well into their 50s as well, and the numbers are increasing every passing year. Also, women are more prone to get adult acne than men.
Dr. Anju Methil is an expert in acne treatment for adults in Andheri, Mumbai. Till date, she has treated thousands of patients suffering from this condition.
She offers advanced, top-notch dermatology and cosmetology treatments and procedures at her premier skin clinic in Andheri, Mumbai, The Skin & Shape Clinic.
She has vast experience and profound knowledge in her chosen field and has received several awards for the same. She is counted among the best skin doctor in Mumbai.
You surely must be interested to learn more about the causes, types, and options for acne treatment for adults at The Skin & Shape Clinic, a trusted skin clinic in Andheri, Mumbai.  Scroll down for more details.
Why do adults in their 40s and 50s get acne?
Acne is a common inflammatory skin condition that usually occurs during adolescence. But it is not uncommon for older adults to also get them.
The main reason for acne breakout is the non-functioning of the skin and pores. They are ineffective in eliminating the excessive oil produced by the sebaceous glands. It causes the pores to clog with oil, skin cells, and bacteria, thus leading to pimples, blackheads, and whiteheads.
Adult acne, though similar to adolescent acne, differs in both causes and treatments. Further, the sudden outbreak of acne in older adults can indicate an underlying health issue that needs medical attention.
Dr. Anju Methil is an expert in acne treatment for adults in Mumbai. She will develop a treatment plan according to the severity of acne, underlying causes, and skin type.
First, let's understand
What causes adult acne?
Women going through menopause are most likely to have adult acne. However, many other reasons contribute to acne outbreaks in the older age group. Let's find out what they are.
Fluctuating level of hormone: Changes in the hormone level during pregnancy, periods, menopause, or after discontinuing birth control pills can lead to adult acne breakout. Fluctuating hormones can cause inflammation, pH imbalance, and overproduction of sebum, all contributing to acne breakout. If you suspect hormonal abnormality, you should visit a dermatologist for accurate diagnosis and treatment. At The Skin & Shape Clinic, we are well-versed in providing world-class acne treatment for adults in Andheri, Mumbai.
Family history: Some people are genetically more susceptible to getting acne. They usually have someone in their family who has had acne breakouts in their adolescent years or adulthood.
Stress: Stress, either emotional or physical, causes biochemical changes in your body, triggering adult acne breakout. When you feel highly stressed, the adrenal glands increase the production of cortisol, a stress hormone. It results in the overproduction of sebum, which may aggravate your acne.
Skin and hair care products: Using oil-based products like makeup, shampoos, conditioners, moisturizers, and face creams can trigger adult acne breakout. Make sure you use oil-free, non-acnegenic or non-comedogenic products.
Side-effect of medications: Some medications, such as antidepressants, corticosteroids, and epilepsy drugs, can cause adult acne. On the contrary, even hormonal contraceptive pills used to treat adult acne may aggravate the condition. An experienced dermatologist can help by prescribing hormonal contraceptive that suits you.
Underlying medical condition: Many times, acne is an indication of an underlying health issue like PCOD, Crushing syndrome, ovarian conditions, etc. The acne will mostly clear off once you get proper medical treatment for your health issue.
What are the different types of acne?
Acne causes skin lesions that can be sore, painful, and inflamed. They mostly appear on your face, neck, shoulders, chest, and back. The acne may appear as:
Blackheads
Whiteheads
Pustules are bumps with pus-filled tips
Papules are small tender red bumps
Cysts are painful, pus-filled lumps
Nodules are painful, solid, large lumps below your skin.
What are the options for acne treatment for adults in Andheri, Mumbai?
If your acne persists even after self-care remedies, it is time to show a dermatologist who specializes in treating skin conditions. Dr. Anju Methil is one of the best skin doctor in Mumbai for acne treatment for adults.
She will evaluate your condition and plan a skincare regime depending on acne type, severity, and skin type. The treatment will include prescription drugs and topical creams and lotions.
Further, she may recommend a few procedures to help treat acne and reduce the acne scars and blemishes.
Chemical peels
Chemical peels are excellent cosmetic treatments that improve your damaged skin's appearance. The doctor will use it to exfoliate and peel off the upper layer of your skin to reveal smooth, flawless skin beneath.
LED lights
LED light is a non-invasive cosmetic treatment for acne and pimples.  Different wavelengths and light spectrums are used to penetrate the varying levels of the skin to stimulate the production of collagen to help treat the skin.
Mostly, dermatologists use Blue LED light to treat acne. It reduces the oil production in the sebaceous glands and eliminates the acne-causing bacteria. We have the most advanced medical technology at our skin clinic in Andheri, Mumbai.
MDA (Skin polishing)
Microdermabrasion (MDA) is an effective resurfacing procedure that helps rejuvenate your skin. It offers promising results and is one of our clinic's most opted acne treatment for adults in Mumbai.
A special machine will spray microscopic crystals to gently exfoliate the dead cells in the outer layer of your skin and suction them off simultaneously.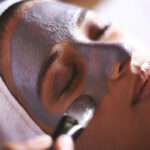 Basic clean-up
The dermatologist may recommend basic clean-up to counter acne breakout. It helps remove the dirt, bacteria, impurities, and oil build-up from your skin. Sometimes basic clean-up is a foundation for getting the skin ready for more invasive treatments to overcome acne scarring.
Testimonials
Doc Anju is one of the best dermatologist I have come across in these few years.. she is so good at her work and makes u feel on top of the world through her treatments. I can vouch my face and body on her hands completely for further treatments..

Dr Anju Methil is an very good Dermatelogist Got wonderful results for the treatment given to my Son It's a very hygienically maintained clinic Following all protocols so I knew my son was in safe hands. His first experience with a Dermatalogist was very good with good results .

I've been visiting Dr Anju since 2013 and I've always had a wonderful experience. The clinic takes good care of your requirements, very personalized and treatments are done carefully under professional supervision. The clinic is also highly hygienic.

Dr. Anju cleared up my severe skin rash in less than a month and is always there to answer any sort of questions I may have regarding my skin. She is amazing at reassuring me whenever I need her support. Very accurate with her prescriptions. Always a satisfactory result.

Dr Anju has always been amazing with her analysis of my issues related to skin and hair and her medications work on point specially for someone like me who has oversensitive skin. She listens patiently and is very confident with her prescriptions.

Dr Anju Methil has been a savior for me !! She is an excellent dermatologist. She is extremely knowledgeable and very friendly. She is also patient with all my questions and always gives me the correct advice.

It's very amazing to have such great skin Doctor. All the treatments are conducted under professional supervision. The clinic is very hygienic and safe. The staff are really very cooperative and supportive.

Dr. Anju Methil is excellent in skin and hair care... the clinic and the staff is very welcoming and warm... Me, my daughter and my mother-in-law have been their clients for the past 3 years and have always had a satisfying experience

Dr. Anju Methil is a very sweet doctor she is very courteous and excellent with her treatment I have never faced any problem after under going her treatment.She is very friendly in approach .
Frequently Asked Questions
Pollution

Humidity

Stress

Imbalanced diet

Picking and squeezing the pimples
Consulting a dermatologist will help prevent future breakouts and avoid permanent scarring.
You cannot prevent acne, but you could minimize the risk by making healthy lifestyle changes, using oil-free skin care products, and visiting a dermatologist for persistent acne.
It differs from person to person. For some, it may be for a few days or weeks, and for others, it could be for months.
Menopause

PCOD

Pregnancy

Breastfeeding

Menstrual cycle

Stopping or changing the hormonal contraceptive pill

Andropause

High levels of testosterone